Our Team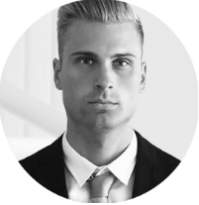 Chief Executive Officer, Kaspar Noé van Dijk
Kaspar Noé van Dijk is the Chief Executive Officer for Regenerage International & Regenerage Beauty, which is the commercial side of Regenerage.
He has extensive experience across a broad spectrum of fast-paced and challenging industries, including cosmetic, health, biotechnology and music services. His primary focus at the moment lies on daily use products, like skincare, that embrace a healthier lifestyle. A positive and driven team player with a strong background in digital marketing, specialising in content marketing, social and search engine marketing. He has proven expertise in boosting e-commerce sales through a broad range of on-page and off-page methods. For more of his marketing related work see www.advertikmedia.com
Kaspar is the cultural ambassador in The Netherlands, an Honorary Member of the Academy, Member of Education and Training Board (ETB) for WAMS (The World Academy of Medical Sciences). Kaspar Noé van Dijk is also a music producer; you can see his portfolio at www.kasparnoe.com
Co Founder, Dr. Joel Osorio
Dr. Osorio brings over 20 years of experience in medical practice. Served in capacities in private and public practices, as hospital staff physician and as emergency health services coordinator for a variety of private and public institutions throughout Mexico and managed a blood bank from 2009- 2012. Earned MD degrees at Westhill University and the National Autonomous University of Mexico as a Medico Cirujano. In addition, has diplomas in aesthetic medicine from the Autonomous University of Guadalajara, as an Advance Fellow by the American Board of Anti-Aging and Regenerative Medicine, visiting scholar at University of North Carolina at Chapel Hill in dermatology. Fellow of Stem Cell Medicine by the American Academy of Anti-Aging Medicine and the University of South Florida. Has conducted more than 4,000 PRP's procedures, an expert in the use of antioxidants and BHRT, weight control (more than 400 patients with a high success rate), more than 200 patients implanted subcutaneously using human placenta-derived stem cells, and over 350 cellular medicine treatments given for anti-aging purposes.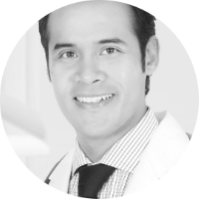 Chief Strategy Officer, Ira Pastor
Over 30 years of experience across multiple sectors of the pharmaceutical industry including pharmaceutical commercialization, biotech drug development, managed care, distribution, OTC, and retail; Served as VP, Business Development for drug development company Phytomedics Inc., raising $40 million of private equity, consummating over $50 million of licensing deals, and bringing lead drug candidate from discovery stage to Phase III development; Prior to that, employed by SmithKline Beecham Pharmaceuticals working in sales, marketing, and business strategy positions. Mr. Pastor has also served as Vice President of Corporate Development for the pharmacy benefit management company Prescription Delivery Systems (acquired by Cigna Health Insurance); MBA, Temple University; BS, Pharmacy, Rutgers University. He is currently the Longvevity / Aging Ambassador for the IdeaXme Show (http://radioideaxme.com/).
Chief Scientific Officer, Dr. Sergei Paylian
Over 30 years of extensive research and administrative experience in the biomedical sciences including: molecular biology, genetics, immunology, immunohistochemistry, virology, experimental gerontology, oncology, pharmacology, microbiology, physiology, electrophysiology, and stem cell biology; Developed breakthrough technology in human somatic cell reprogramming (U.S. Patents pending), as well as precursor microincubator technology (Use of Xenopus laevis oocytes as microincubators); Held various academic research institute positions including: Department of Veterinary Medicine, University of Illinois, Urbana-Champaign, Illinois; College of Medicine, Bio-Sciences Department and Department of Pharmacology, University of South Florida, Tampa, Florida.; Department of Pediatrics, Division of Pulmonary Medicine, University of Wisconsin, Madison.; University of Illinois at Chicago, Chicago – MS, Ph.D (Hon) in Biophysics, Bogomolets Institute of Physiology, Kiev, Ukraine; MS in Physics, Biology and Chemistry, Department of Physical Science, Tbilisi State University, Republica of Georgia.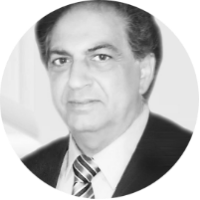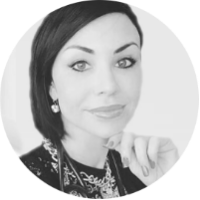 Medical Advisor, Dr. Antoinette Du Toit
Dr. du Toit is an entrepreneur in the healthcare industry with over a decade of diverse professional experience in the field. She obtained her MBChB at the University of Pretoria in 2002. She furthered her studies in the management of diabetes at the Centre for Diabetes and Endocrinology in South Africa and also took various accredited courses in Aesthetic medicine and the application of stem cell therapies in the arena of aesthetics and clinical medical practices. Dr du Toit is member of the Aesthetic and Ant-aging Society of South Africa, Centre for Diabetes and Endocrinology, and Coschem. She is currently also advising government as to the application of new and revolutionary therapies.
Medical Advisor ,Dr. Stojanović Lejla
Dr. Lejla Stojanovic , graduated from the Faculty of Medicine, University of Belgrade in 2010, since that date she became an experienced clinical physician focused on prevention and early diagnosis as part of the MediGroup staff based in Belgrade, Serbia. Passionate about sports, Dr. Stojanovic supervises multiple professional teams and the Serbian soccer team bringing her medical skills and knowledge to improve athletes performance.